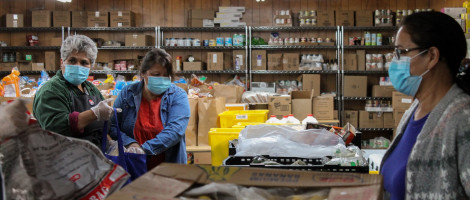 Food pantry ministry in partnership with Hunger Offering serves Austin community
See how one church is using the Hunger Offering to expand their food pantry.
Keep Reading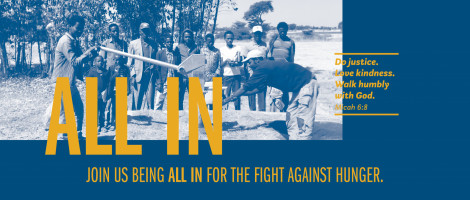 All In
"...we were facing a crisis within a crisis: hunger."
Keep Reading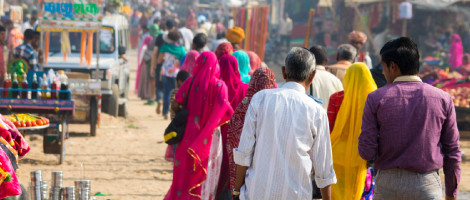 Hunger Offering ministry provides jobs, clinics and hope to communities in India
"I want to see in every village, a church."
Keep Reading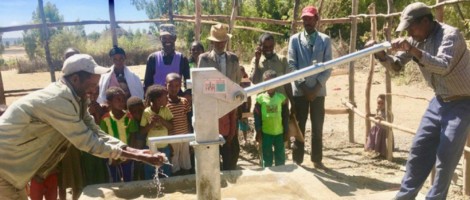 Restore Hope Ethiopia provides clean water and discipleship to villages
Have you ever lived in a city that has given a boil-water notice? Have you ever noticed that the taste of your tap water has changed? You might think it's odd to notice the taste of water or that there would be a boil-water notice in the United States. But during July of 2020, the city of Laredo, TX had to advise citizens living along highway 359 to boil their water due to low chlorine levels.
Keep Reading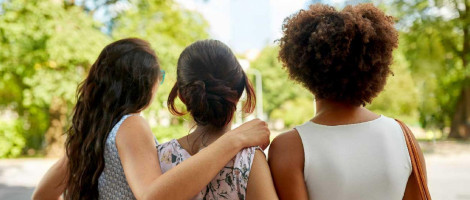 God provides through the Hunger Offering to help victims of human trafficking
As Christians, we have a duty to act justly, love mercy and walk humbly with our God (Micah 6:8).
Keep Reading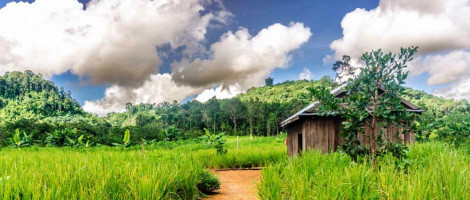 Grains of hope
God's purpose and work continue to move through the hearts and hands of His people.
Keep Reading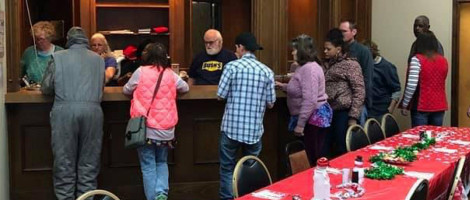 Mineral Wells ministry offers a hand up to those in need
By Abby Hopkins
"Mommy, you did it."

A woman who had been struggling to get her GED heard these words at graduation coming from her daughter. Now, she is taking college classes and will occasionally visit the ministry that helped her get there – Mineral Wells Center of Life.
Mineral Wells Center of Life, a Texas Baptist Hunger Offering partner ministry, began in 2011 to reach its community. Since opening, the ministry has been able to offer a variety of services from GED (high school equivalency) classes to food distribution to job training programs and more.
Executive Director Cindy Maness said the center's ministries have recently expanded.
"You never know what the need is going to be," Maness said.
Keep Reading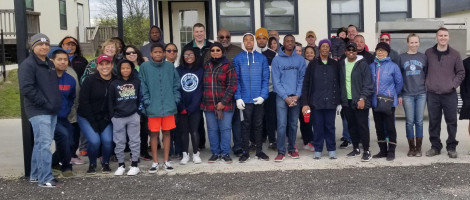 Ministry refines food distribution process to offer community more dignified access to food
By Abby Hopkins
When a person comes to Christian Family Baptist Church for the monthly food distribution, they drive through to receive the food. However, this is changing as the ministry finalizes a weekly grocery store-type experience for the community.

Christian Family Baptist Church is a Texas Baptist Hunger Offering partner in San Antonio planning to open a new building this month. This opening is part of a larger shift in the food distribution process, where Pastor Rob Johnson said people can now have more dignified access to food.
"We will provide a more modern approach to fighting hunger and malnutrition," Johnson said. "The plan is to continue to refine to meet new people and share Christ. We're addressing spiritual needs and physical needs."
Keep Reading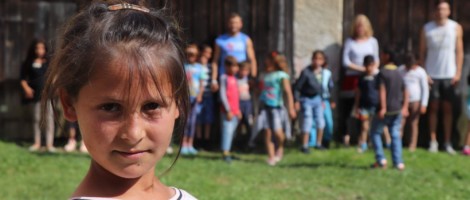 Ministry impacts lives of mothers, families in Slovakia
By Abby Hopkins
In Slovakia, the Roma are a minority known for living in poverty. Education barriers create challenges for individuals to finish school and break the cycles of poverty.
Roma Health & Hunger, a Texas Baptist Hunger Offering partner, is meeting this need by providing resources within the education system. From mothers to their children, the work of this ministry is helping Roma families succeed and thrive.
Hunger Offering funds are specifically used for higher education scholarship funds as well as for lunches and snacks for a preschool program. This ministry unites the body of Christ to meet the needs of Roma people and display the glory of God.
Keep Reading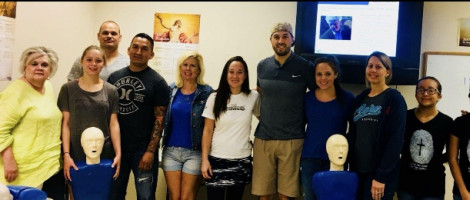 Personal testimony compels Christ-follower to share hope with community
By Abby Hopkins
So often, the Lord uses the testimonies of His people to impact others with similar life struggles. For Elisa Valadez, whose story includes abuse, homelessness, and heartache, she knew she wanted to serve her community in this way to offer others the same hope she found in Christ.

Valadez began Pantry of Hope through First Baptist Church Laredo in 2016. Starting with a closet, the ministry opened the second Saturday of each month with food and clothing for families in the community to receive.
Texas Baptist Hunger Offering funds are used to purchase groceries for the pantry.
"It's a blessing to have money come in that serves the community," Valadez said.
Keep Reading
Page 2 of 7