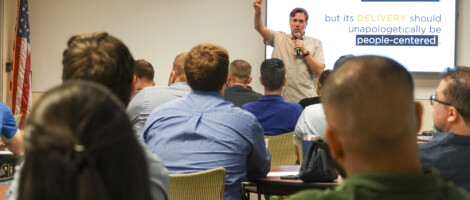 The Pastor's Common events provide resources, encouragement for emerging ministry leaders
"Pastoring is not easy, and it's even more difficult when it's done alone. So, we want to improve the pastoral experience through connectivity and resourcing and providing a friend to them."
Keep Reading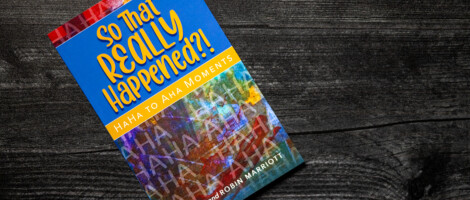 Laughing and learning through ministry with Ronny and Robin Marriott
"Sometimes you just have to stop and think about a situation that is stressful and learn how to laugh. It's so much more helpful than getting bitter or angry."
Keep Reading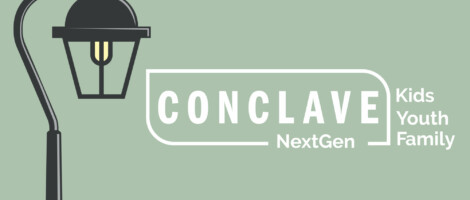 NextGen and Family ministers invited to worship, network and be equipped at 2023 Conclave conference
"Conclave is unique because there is no other conference that we offer where you can get this kind of training for children's, college, youth, parent and all NextGen ministries in one place."
Keep Reading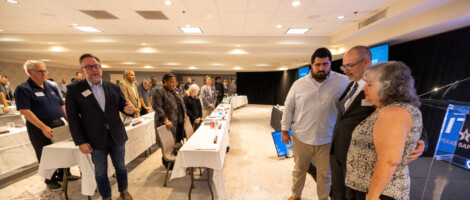 Guarneri elected executive director, 2024 budget approved in September executive board meeting
The September meeting of the Baptist General Convention of Texas (BGCT) Executive Board was held Sept. 18-19 in Dallas.
Keep Reading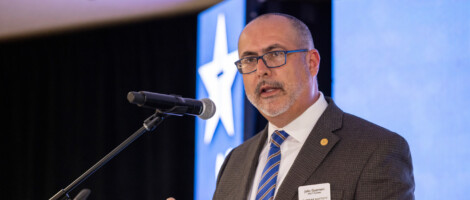 Julio Guarneri elected next BGCT executive director
"I'm a product of the BGCT. My call to ministry was at a BGCT event, I was mentored by BGCT staff and I was encouraged in my doctoral education at a BGCT institution."
Keep Reading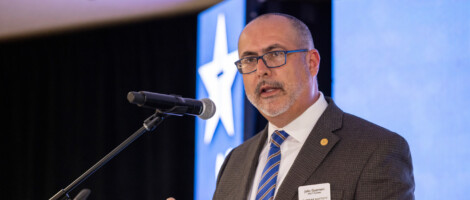 Julio Guarneri elegido director ejecutivo de BGCT
"Soy un producto de BGCT. Mi llamado al ministerio fue en un evento de BGCT, mis mentores han sido parte del personal ministerial de BGCT, y fui animado en mi educación doctoral en una institución de BGCT".
Keep Reading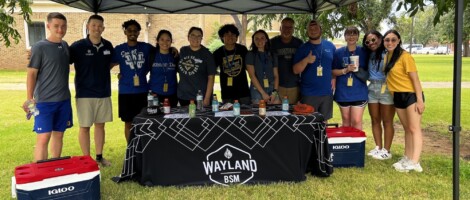 Wayland BSM sees salvations, recommitments during student orientation
"It was buzzing, it was loud, and the students were responding really well to the worship and the message,"
Keep Reading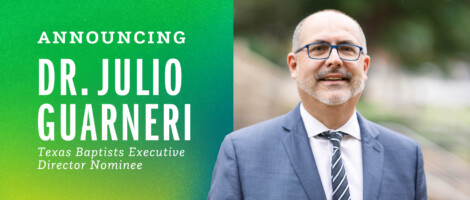 Executive Director Search Committee names nominee ahead of Executive Board meeting
The committee has announced Julio Guarneri, lead pastor of Calvary Baptist Church in McAllen,TX, as its nominee to assume the role of executive director.
Keep Reading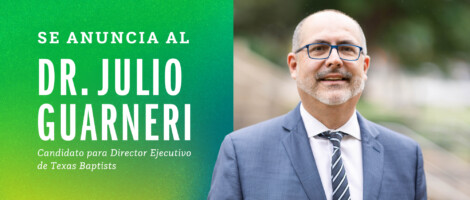 Comité de búsqueda para la posición de Director Ejecutivo presenta candidato frente a la Junta Ejecutiva
El Comité de búsqueda de los Bautistas de Texas para la posición de Director Ejecutivo ha anunciado a Julio Guarneri, pastor principal de Calvary Baptist Church en McAllen,TX, como su candidato para asumir la posición de director ejecutivo para la Convención Bautista general de Texas.
Keep Reading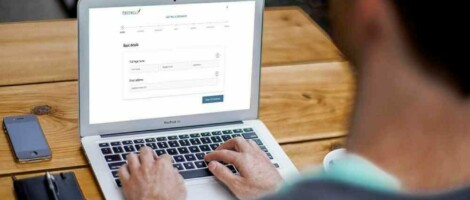 Preparing for the future and leaving a lasting impact through TBMF and FreeWill
"It was just so easy to use it, and they explained every aspect of it, so it wasn't overwhelming. I didn't feel like I had to wade through difficult legal terms,"
Keep Reading
Page 2 of 66