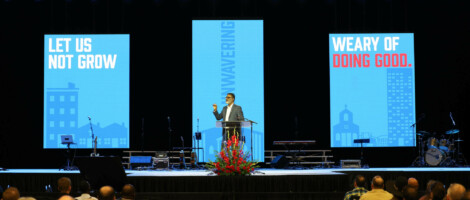 2022 Annual Meeting celebrates unwavering commitment to sharing Christ and showing love
"God's not going to stand still. God's going forward, and God is looking for people to keep up with Him,"
Keep Reading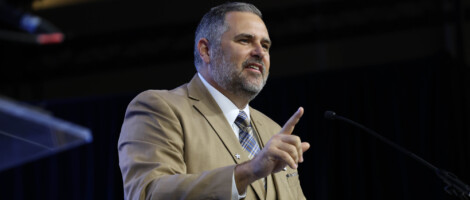 Outgoing president shares love of Texas, vision for future of Baptists in the state
Outgoing President Jason Burden gave his final presidential address to messengers at the 2022 Texas Baptists Annual Meeting on Tuesday morning, Nov. 15.
Keep Reading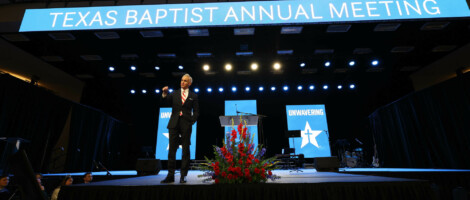 Texas Baptists hear message on revival, honor David Hardage, collect offering for hunger relief
"Revival requires a heart that longs for the presence of God. It requires a divine and holy discontent,"
Keep Reading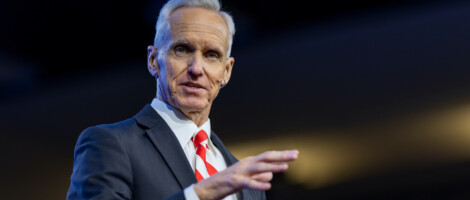 Hardage: Unity must be protected and treasured
"We are not a missions-minded convention; we are a missions-centered convention,...That's the heartbeat of Texas Baptists."
Keep Reading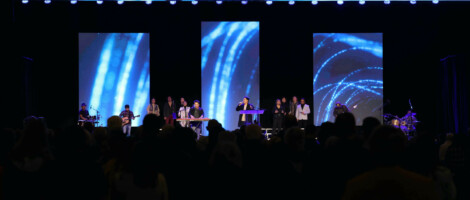 Worship Celebration speaker urges honesty to heal after trauma and drama
"Jesus looks at the struggles in our lives and says, 'Why don't you just bring it to me?' You can't heal what you hide."
Keep Reading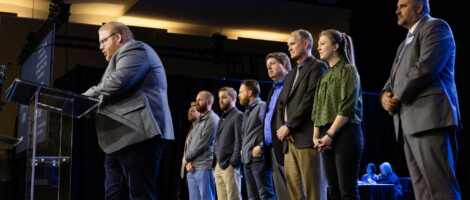 Texas Baptists messengers elect new officers, raise budget for second consecutive year
During the first business session of the 137th Baptist General Convention of Texas (BGCT) Annual Meeting, messengers elected new officers, approved the 2023 budget and heard reports from the Executive Director Search Committee and Gen Z/Millennial Task Force.
Keep Reading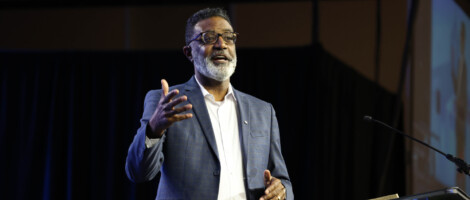 Worship Celebration speakers encourage messengers to believe God, invest in church planting
"There is a big difference between believing in God and believing God," said Tony Canady, pastor of Triumphal Christian Fellowship, a multicultural and multigenerational Texas Baptists church plant in Waxahachie.
Keep Reading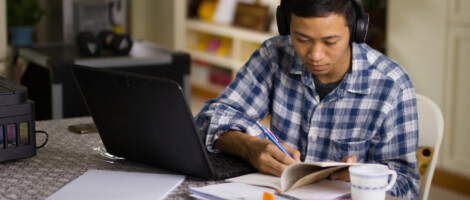 Equipping believers to defend their faith in the Philippines and in Texas
"Having this knowledge can make the church relevant again in the public sphere of ideas and influence,"
Keep Reading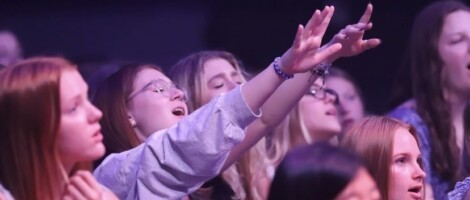 Students invite friends to "Pack the Gym" event at Frisco First Baptist Church, sees 23 salvations
"It was an exciting thing to see the students get behind it,"
Keep Reading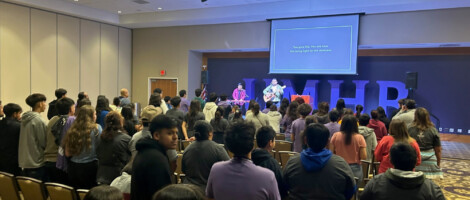 UMHB Hosted Congreso Experience and Honored Alum with B.E.S.T. Award
The University of Mary Hardin-Baylor (UMHB) hosted the Congreso Experience on Saturday, October 22, 2022.
Keep Reading
Page 2 of 58