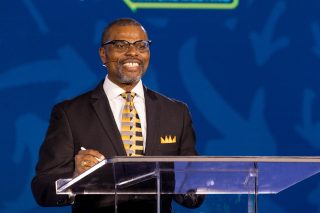 Texas Baptists gathered Nov. 16-17, 2020 for the first-ever online Annual Meeting. During the two-day gathering, Executive Director David Hardage outlined a new vision and structure for the BGCT staff, Texas Baptists en Español was launched, business was conducted and three rallies united Texas Baptists in a time of celebration for all God has done in 2020. Meeting content including workshops, rallies, reports and sessions both live and on-demand received more than 3,500 views online.
During the Celebration session, Hardage acknowledged the challenges that unfolded early in the year as the pandemic impacted ministry operations but expressed appreciation to convention churches and staff for their remarkable response.
After reflecting on God's faithfulness in the midst of challenging times, Hardage detailed next steps for the convention, starting with Texas Baptists' commitment to the New Testament pillars of the Great Commission and Great Commandment.
"All we do is centered around the Great Commandment, Great Commission—a GC2 movement—focused on fulfilling the Great Commission and carrying out the Great Commandment," Hardage said.

Hardage then outlined a new structure for the convention staff, based around five ministry centers focused on serving churches and collaborative ministry efforts including the Center for Church Health, the Center for Ministerial Health, the Center for Cultural Engagement, the Center for Missional Engagement, and the Center for Collegiate Ministry.

President Michael A. Evans, Sr. spoke from John 15:9-17 during his sermon in the Celebration Session. He encouraged conference attendees to remember that God has called Christians to be unified in love and to surrender their lives to Christ. Even as the country is going through volatile times, Evans said, Christians are called to come together and seek the well-being of others.
"In these times the Lord is calling us to be self-sacrificing...it's when you abandon your desire to please yourself and seek the wellbeing of others instead, it's when you willingly make yourself subject to the Lordship of Christ because just like Jesus we are called to lay our lives down," Evans said.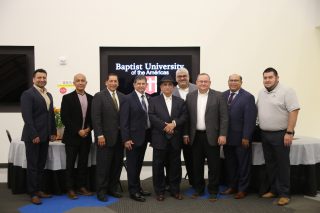 A new initiative, Texas Baptists en Español, was launched as a renewed effort for Texas Baptists to reach Hispanics. Rolando Rodriguez, director of Texas Baptists en Español, explained that this initiative is the continuation and expansion of Texas Baptists' efforts to reach Hispanic churches and support them as they reach their communities for Christ.
Emphasis will be placed on eight areas: discipleship, evangelism, church starting, reaching the next generation, leadership development, missions, education, and church health and revitalization. Rodriguez hopes that the Texas Baptists en Español will help Hispanic churches better utilize and connect with all aspects and resources available through Texas Baptists.
Officers elected, budget and other business approved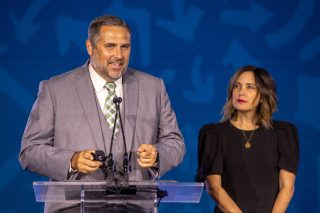 During the Nov. 16 Business Session, 664 registered messengers approved the 2021 budget of $34.23 million, elected new officers and approved numerous appointments to councils and committees. Jason Burden, pastor of First Baptist Church in Nederland and current first vice president, was elected as President; Julio Guarneri, pastor of Calvary Baptist Church in McAllen, was elected as First Vice President; and Jordan Villanueva, pastor of Indian Hills Baptist Church in Grand Prairie, was elected as Second Vice President. Burden and Guarneri both ran unopposed and were elected unanimously. Villanueva ran against Nebiye Kelile, pastor of Pathway Church in Dallas, for the position of Second Vice President. Messengers voted 376 to 200 in favor of Villanueva.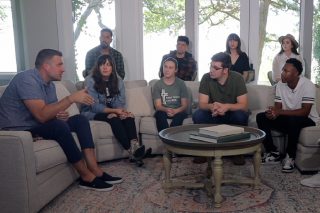 On Nov. 15, the African American Worship Rally, Texas Baptists en Español Launching Service and Devoted Young Adult Rally were held in advance of the Annual Meeting Business and Celebration Sessions. The rallies encouraged attendees in faith and unity and also encouraged them to be involved throughout the Annual Meeting.
Eleven workshops were held via Zoom from September to November to provide practical tools for church leaders in ministry and missions endeavors. With the annual gathering moving online due to the pandemic, the decision was made to offer workshops to churches in advance of the meeting through Zoom webinars with live question and answer sessions each week. Workshops included subjects like children's ministry, missions, race and the church, evangelism and border ministry.
Join us for the 2021 Annual Meeting in Galveston from Nov. 14-16.