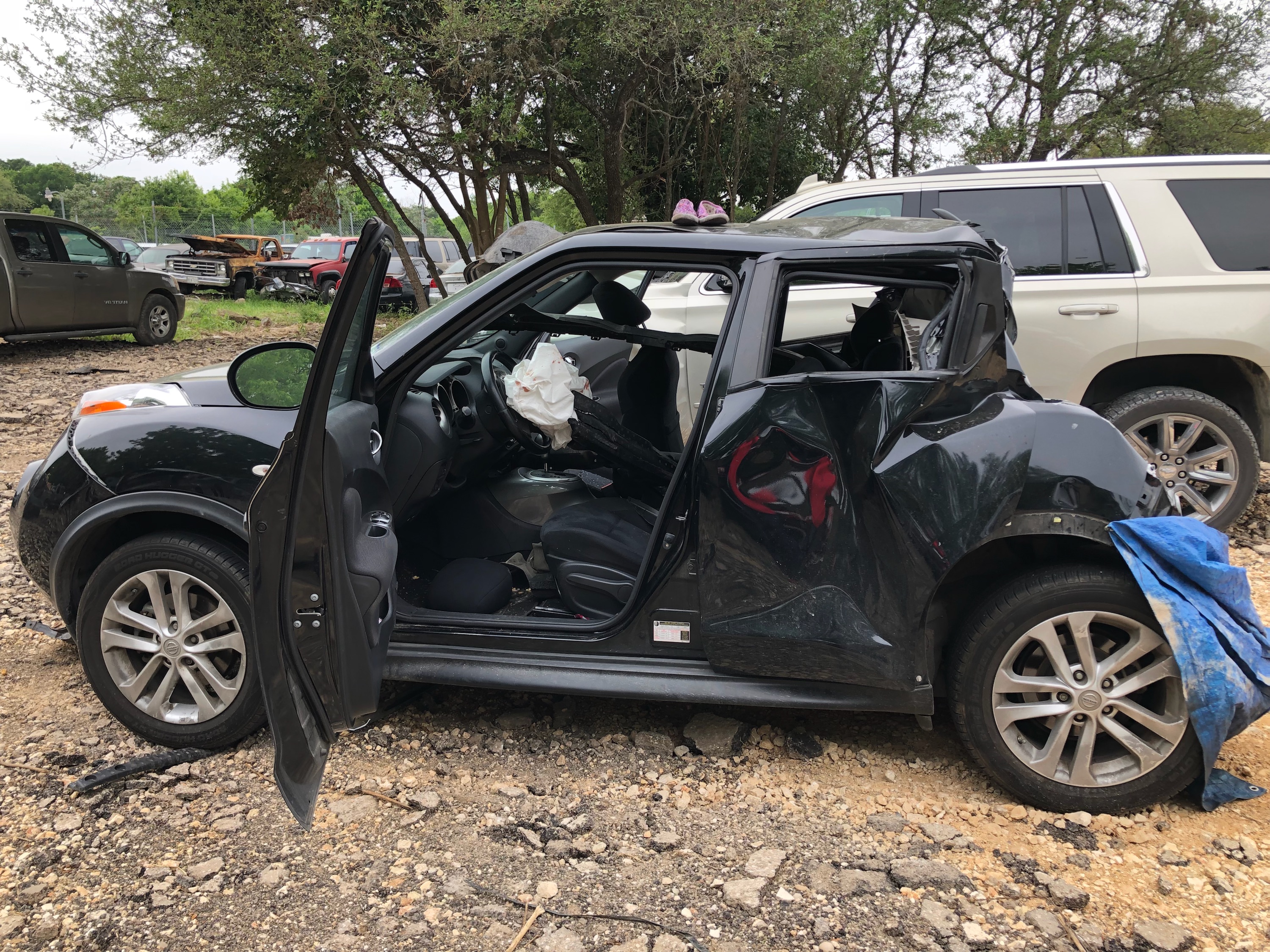 By Kirsten McKimmey
On April 5, 2018, BSM Director Cody Shouse sat in Austin traffic on the way home from The University of Texas at Austin's Longhorn BSM weekly Bible study. Unexpectedly, his car was hit from behind by another vehicle going 60 miles per hour, resulting in a serious accident.
After being rushed to the hospital, Shouse was given the news he had a ruptured C1 vertebra. He immediately underwent a five-hour surgery to perform a cervical fusion, which included inserting six screws and two rods into his neck.
"The C1 holds your skull to your spine, and when it ruptures it begins to separate, not from the spine but from the skull, so I was just a few ligaments away from having what they call an internal decapitation," said Shouse. "My chiropractor, who has been practicing for 22 years, said he had never seen anyone with his injury walk ever again."
For the first six weeks following the surgery, Shouse was completely immobilized, wearing a neck brace at all times, while suffering from a severe concussion for 10 weeks. And for six months following the surgery, Shouse was not able to turn or strain his neck, even without the brace. Simple tasks such as walking up or downstairs and getting out of a chair were extremely difficult.
"The most difficult thing was that I wasn't able to contribute," he said. "I had to watch my wife, Stephanie, do everything - take out the trash, mow the yard, take our son to school. All of the things I normally contributed to our family I just couldn't do."
Physical, emotional and spiritual recovery
Not only did physical healing have to take place, but mental, emotional and spiritual as well.

"I had bad neurological symptoms, so I really had a small mind. I couldn't read for more than five minutes without my vision going blurry and getting a headache. I had very little capacity to love the Lord with my mind or strength, and I felt a decay in my communion and fellowship with God," said Shouse.
He continued, "But as I read the Shema in Deuteronomy 6:4, I realized that as soon as my ability to love God with all my strength and mind was taken away, I really struggled loving the Lord with all of my heart. So that's what I've been learning to try to do over the last few months. And as my strength and mind come back, I'm continuing to learn to love God with everything in me. At the end of this, I can learn to love Him better with all of me and not just ⅔ of what he asks me to love Him with."
During his recovery, Shouse's family, friends, neighbors and the Longhorn BSM staff were all willing and able to serve. They mowed his lawn, cooked his family meals, joined alongside his family in prayer and gave him rides to work as he went back part-time. As Shouse said, "they all stepped up and did what families do."
"And my kids got to see people who love Jesus love each other," he added. "My four-year-old daughter asked why a group of teenage boys from the church were mowing our lawn. It just didn't make sense to her that these people we see once a week would come to our house and do that for us. So we got to explain to her that when you have the commonality of loving Jesus, you do things that don't make sense for each other. It was a beautiful thing to see her grasp that."
As for work, Cody felt loved and supported. Not only was he able to take eight weeks off, but he experienced constant communication and celebration with Texas Baptists and BSM as healing took place. And when he couldn't do something, there was no doubt or frustration.
"I don't know of many employers who outright give 90 days, no questions asked, to heal. There was a lot of grace that didn't have to be given. Things had already changed so dramatically for my wife and kids, so the fact that nothing else had changed was just a really big thing for our family."
He was able to go back to Longhorn BSM full-time at the end of July.
Continuing to pursue God's call
On October 9, the Shouse family celebrated as Cody was released from his medical restrictions. For the first time in 194 days, he was able to pick up and hold his three children. "That was one of the most life-giving things I got to do in a long time," he said.

Shouse continues to see incredible healing in his body. His headaches and blurry vision from the concussion have ceased, and he has gained some range of motion back in his neck. His doctors are hopeful he'll gain up to 50% back.
"If I keep 8% for the rest of my life, I'll be able to do what God's called me to do. If I get 100% I'll be able to do what God's called me to do," he said.
The Texas Baptists family continues to surround Shouse with prayers during his recovery and celebrates the work God is doing on the UT campus through his leadership of the Longhorn BSM.