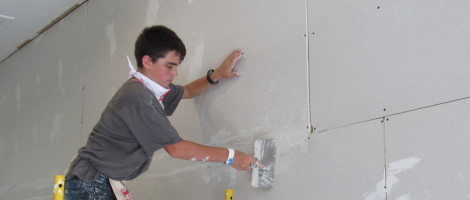 Bouncers are Sent Out to Serve Back Home
It has been a productive week here at Bounce as students finish up at their work sites. Bouncers have had wonderful opportunities to engage the homeowners at their work sites, and two homeowners even came to Bounce worship this week! Bouncers have repaired roofs, installed sheet rock, and lay dry wall all to show these homeowners how much they love and care for them. Several Bounce Teams even went out into Dickinson neighborhoods to prayer walk in response to Eric Martinez, the Worship Speaker, encouraging students to be available for the Holy Spirit to use.
Keep Reading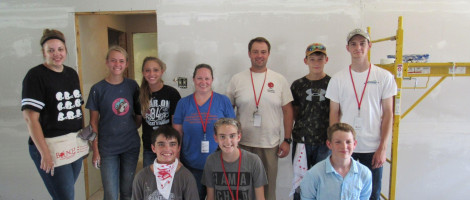 Bouncers Worship by Rebuilding Homes in Houston
Evening worship has been a fruitful time for Bouncers this week. It has been a time for them to connect with God and to connect with other students. On Wednesday, Bouncers were able to participate in Concert of Prayer where they prayed individually and in groups. Students praised the Lord through songs and prayers of adoration and thanksgiving. Youth group leaders also had the opportunity to pray over each on of their students. While many youth group leaders have been praying to God for their students for some time, for many students, this may be the first time they've heard someone pray over them; this was a powerful moment! One student even gave her life to Christ!
Keep Reading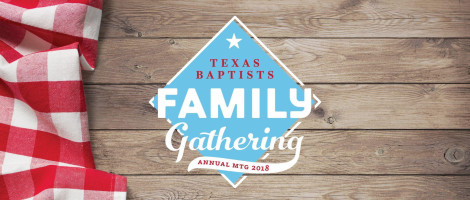 Family Gathering to unite Texas Baptists in Arlington
For the second time, joint sessions of Texas Baptists Annual Meeting, the African American Fellowship Conference and the Hispanic Baptist Convention of Texas will join together in harmonious celebration for a three-day event.
Keep Reading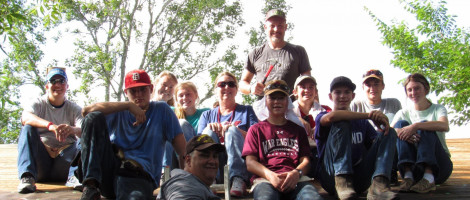 This Is What Families Do
Florence Green sat on the porch of her home content despite the sounds of hammers, saws and drills. Several students wearing Bounce nail aprons and bandannas flooded her yard and were busy building a wheelchair ramp. They carefully measured, sawed and nailed pieces of wood as Ms. Florence's two small dogs scampered around the students' feet.
Keep Reading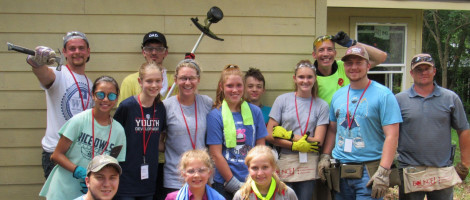 Bouncers Lend a Helping Hand in Houston
Bouncers were sent off for their first day of disaster recovery work in the Dickinson area of Houston, TX. After a Commissioning prayer led by Scott Stevens, the Missions Coordinator, students headed off to their work sites. Bouncers will be working on roof repairs, installing sheet rock and dry wall among many other things. Bouncers were filled with joy and enthusiasm at their work sites today. Groups were able to meet with their homeowners and hear their stories and how Hurricane Harvey has affected them. Bouncers were shocked to see some of the homeowners living conditions and were honored to know that they were an answer to prayer. One homeowner was so thankful for the work that Bouncers were doing on her roof that she made home made tacos for all of the students working on her home. Another neighbor to one of the work sites came over to a Bounce Team and let them know that she was receiving a liver transplant today. Bouncers were able to pray for her and she was able to pray for them; over all it was an encouraging time.
Keep Reading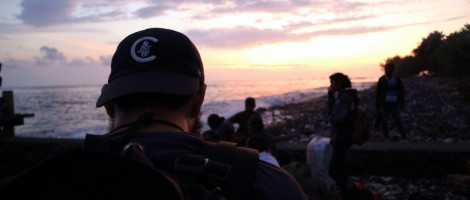 Embracing the beyond in Southeast Asia
We were only there for a day, but God had gone out before us and had been working there for years. It was truly beautiful to see God on that island.
Keep Reading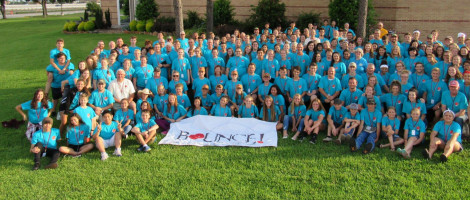 Students in Pasadena, TX helping Houston BOUNCE back from Hurricane Harvey
Students have arrived in Pasadena ready for a weeks worth of disaster recovery work in the Houston area. Bouncer's will be rebuilding communities with the hope of restoring hope to homeowners who have lost so much in the after math of Harvey. Above all, Bouncers will seek to reflect the love of Christ this week as they install sheet rock and repair roofs. Bouncers will be the hands and feet of Christ as they seek to meet the needs of those in the Houston area.
Keep Reading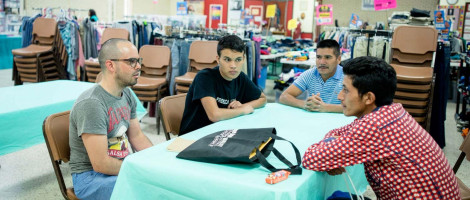 Ministry opportunities amidst border situation
Following a call to prayer, and an urging to contact elected officials, ministry opportunities in McAllen and Laredo/Nuevo Laredo are available to Convention churches who desire to meet the needs of those impacted by the recent immigration situations.
Keep Reading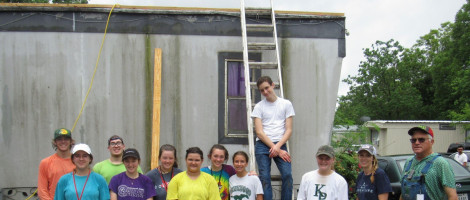 Bouncers Leave Kingwood, TX as Conquerors in Christ
Bouncers have had a great week here in Kingwood, TX! Students have been hard at work helping homeowners bounce back from Hurricane Harvey. While it is almost a year later, homeowners are still trying to recover from the damage caused by Hurricane Harvey. The work that students have been doing this week will have a lasting impact in this community. A majority of the Bouncers are from the Houston area, and so the work they have done this week has been deeply personal for them. Our hope is that students would continue to live pour into their communities and love their neighbor even after this week ends.
Keep Reading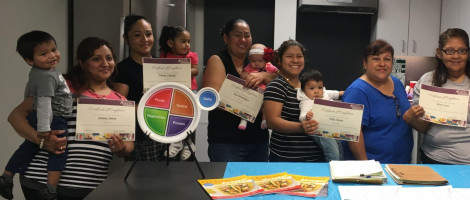 Transformation in West Dallas: Hunger Offering gifts feed the hungry, promote holistic change
By Jaclyn Bonner

The traditional American narrative boasts that anyone can make it if he or she works hard. But the social systems and economic stratum one is born into can often exclude a person from having an opportunity to attain the "American dream."
West Dallas denizens face a challenging situation. Generational poverty is commonplace in the 11 square miles of Zip code 75212. "More than one of every three families lives below the federal poverty level," reports Brother Bill's Helping Hand, a Texas Baptist Hunger Offering ministry that has worked in the community for 75 years.
Unemployment in West Dallas is at 10.5 percent, double the Texas unemployment rate, and 45 percent of West Dallas households earn less than $25,000 annually. More than half of West Dallas adults did not complete high school. The average pre-K child has a vocabulary of 1,500 to 2,000 words, compared to the 5,000 to 7,000-word vocabulary of children living in more affluent Dallas neighborhoods.
Moreover, a health crisis, job loss, and/or family tragedy can drastically change a household's economic status, creating food insecurity and leading directly to poverty.
In 2015, Elaine Rodriguez* took a medical leave of absence from her work. Dealing with health complications and less income, Elaine and her husband, Jacob*, members of Bill Harrod Memorial Baptist Church, had difficulty putting food on the table.
Keep Reading
Page 1 of 3