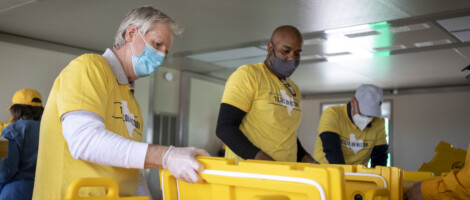 Texas Baptists leadership volunteers with TBM at vaccination site, opportunities for volunteers available
"We have people coming through all morning, and they all keep saying 'thank you.' But we want our service to reflect, 'no, thank you.'"

Keep Reading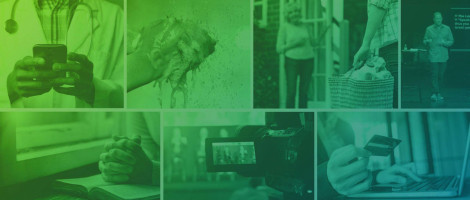 Governor Abbott announces end of mask mandate and other COVID-19 policies
Earlier this week, Texas Governor Greg Abbott announced that, "it is now time to open Texas 100%."
Keep Reading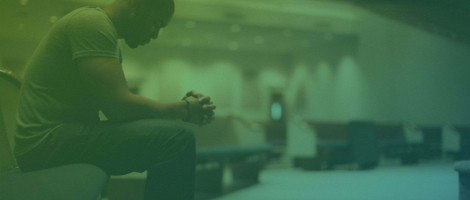 Second round of PPP available to churches
The Paycheck Protection Program (PPP) has been reopened by the U.S. Small Business Administration to provide additional loans to nonprofit organizations, including churches, impacted by the COVID-19 crisis.
Keep Reading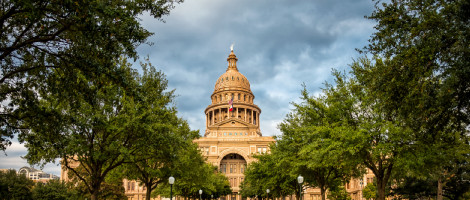 Important issues in the upcoming 87th Legislative Session
Our political engagement extends far beyond the voting booth, and now the real work is about to begin.
Keep Reading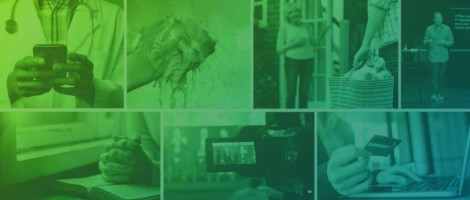 Texas Baptists hospital chaplain among first to receive COVID-19 vaccine in Houston
On Wednesday, Dec. 16, Texas Baptists-endorsed chaplain and River Ministry missionary Silvia Briones will be one of the first people in Texas to receive the Pfizer-BioNTech COVID-19 vaccine.
Keep Reading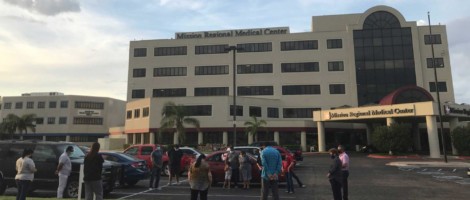 New church in McAllen focuses on discipleship and missions during the pandemic
"as far as the remotest part of the earth"
Keep Reading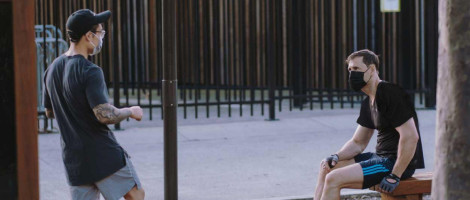 Taking proactive measures to protect your church and neighbors during the pandemic
"The more that you can do proactively when it's sunny before things get bad, the better."
Keep Reading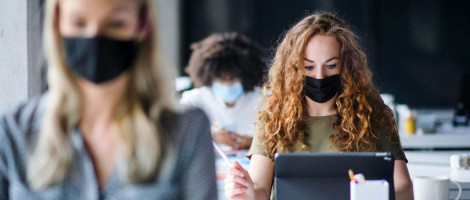 Governor Abbott issues facemask order among other changes
On Thursday, July 2, Governor Greg Abbott issued a proclamation amending Executive Order GA-28 ("GA-28"). GA-28 was originally put in place on June 26, but the increase of COVID-19 cases across the state led to the governor giving increased authority to local officials to regulate gatherings. At the same time, Gov. Abbott also issued a new executive order, Executive Order GA-29 ("GA-29"). GA-29 does not supersede GA-28, but provides new regulations in addition to GA-28. In other words, both GA-28 and GA-29 are governing orders, and both remain in effect. Texans must comply with both.

Keep Reading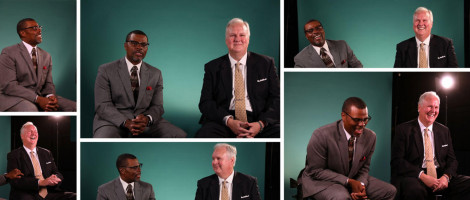 Texas Baptist Executive Board moves 2020 Annual Meeting to online format
The Executive Board of the Baptist General Convention of Texas held a special called business meeting on June 16 to consider changes to the 2020 Annual Meeting in light of the global pandemic.
Keep Reading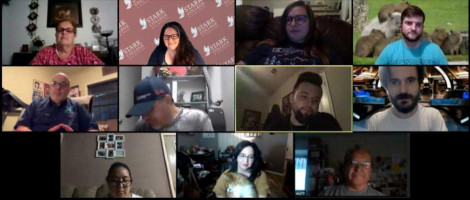 Stark College & Seminary equips a local church with technology tools during COVID-19
"I don't think we would have gotten into live streaming if we hadn't received the cooperation of the class."
Keep Reading
Page 1 of 8