On fifth Sundays, you will find the pews and halls of Freedom Church in Bedford empty. But, if you look in the grocery stores and gas stations around the church, you will see the congregation serving among those running their Sunday errands, sharing the love of Christ and being the hands and feet of Jesus.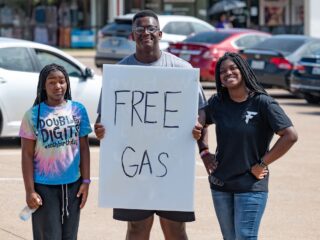 This is Freedom Church's "No Huddle Sunday," a chance for the congregation to "break the huddle" and serve their neighbors. Robert White, pastor of Freedom Church, explained that the idea came because the church realized that on Sunday mornings, Christians are gathered in churches, but nonbelievers are out, getting groceries, filling up on gas and running other errands.

"We kind of preemptively rapture ourselves out of the world on Sunday mornings, and the rest of the world is still working," White explained. "One of the best times to reach nonbelievers is on Sunday when all the other believers are in church. These are the people who are at the grocery store, getting gas, etc. on Sundays, because they don't go to church."
White explained that the name, "No Huddle Sunday," came out of a football analogy he often used.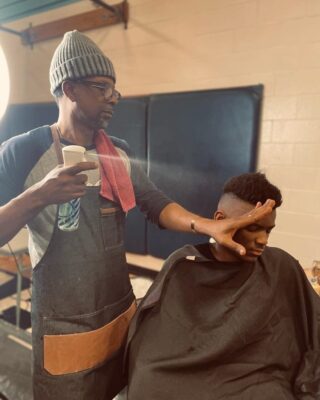 "When we get into the huddle, we learn the plays, we call the plays, but you have to actually get out and run the plays," he said.
Likewise, the church uses Sunday gatherings to learn and study the gospel and discuss how to share it with others. But beyond that, Christians must then go out and enact the teachings they learn each Sunday.
No Huddle Sundays started as a one-off event in 2019. As the church came back together following going online due to COVID-19, White realized the need for connectedness within the church. He saw that many members of the church were coming for the service, but not investing in the church's community. This led the church to refocus and prioritize service and fellowship. They decided to restart No Huddle Sundays, this time making them a quarterly event falling on each month with a 5th Sunday.

The event begins at the church, where they host a short rally with music and prayer. This provides a time to center the church for the day and also ensures that any visitors do not show up to an empty building. Then, the group is broken up into serve sites, which are led by a site captain who makes sure people know what they are doing and the why behind it.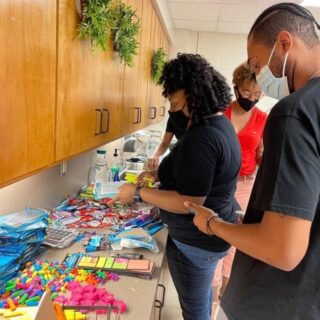 White said that between 70-100 people serve each No Huddle Sunday at 5-7 locations around their community. He explained that this is not a "day off" from church, but instead a different expression of church, and he encouraged the congregation to see it with that mindset.

Each event looks a little different, with the congregation going out to put on free car washes, give out gas gift cards and pay for people's groceries.
The people they serve are always surprised and full of questions, White said. They are shocked that people have given up part of their weekend to serve them. That curiosity gives church members a chance to share their faith and explain why they want to bless people in their community. Freedom Church has seen some of the recipients of these gifts go on to attend the church.
For many church members, the event is a time for them to build their confidence in sharing the gospel. It gives them practical experience so that, outside of the event, they feel comfortable and prepared to be a witness.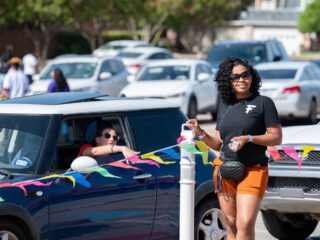 "We figured the best way for us to equip our church to share the gospel was for us to get out and do it together. Then people can see how it is done practically versus just imagining what it would look like if I did a better job reaching people," White said.

The Sundays have been a chance for the church to look beyond its four walls and engage in a new, unique way, White said.
"It's engaged our congregation, it gives us pride in our church and we invite more people because they know it's not just talking, we are doers," White said. "We get out and run the play, which is to be the hands and feet of Jesus and show people the love of Christ."