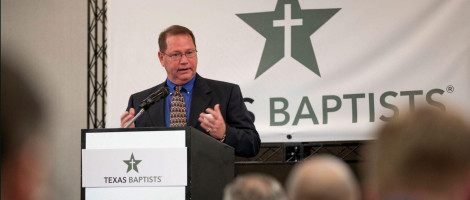 Texas Baptists Chaplaincy Relations celebrates 1,000th endorsement
The Texas Baptists Chaplaincy Relations, in partnership with the Baptist General Association of Virginia (BGAV), celebrated their 1,000th chaplain endorsement during an endorsement ceremony on Feb. 16.
Keep Reading
Upcoming Hispanic Evangelism Conference focuses on the Great Commission
On Feb. 21-23, the Texas Baptists Hispanic Evangelism Team and Asociacion Bautista Latino Americana (ABLA) will join together to host a Hispanic Evangelism Conference (HEC).
Keep Reading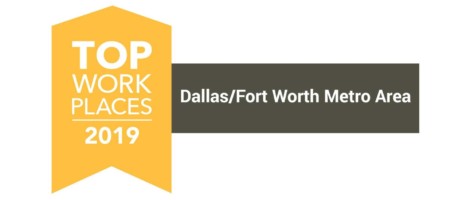 The Dallas Morning News names Texas Baptists National Standard Winner in Dallas/Fort Worth for 2019
Texas Baptists has been named a 2019 Top Workplace, National Standard winner by The Dallas Morning News.
Keep Reading
Missions team announces new leadership
The Texas Baptists Missions Team is excited to announce that two of their current staff members will be stepping into new leadership roles.
Keep Reading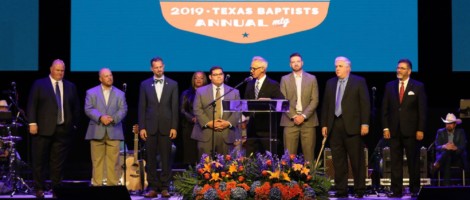 Texas Baptists address child welfare crisis through Faith Fosters Texas launch
Texas Baptists (Baptist General Convention of Texas) launched a new, faith-based initiative aimed at improving the state's foster care crisis during its annual meeting on Monday, Nov. 18, in Waco.
Keep Reading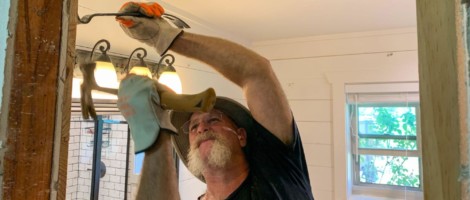 TBM to rebuild homes In Nederland affected by Tropical Depression Imelda
Churches, groups and individuals can give people affected by Tropical Depression Imelda an extra reason to celebrate Thanksgiving this year by providing them safe, secure housing through Texas Baptist Men (TBM) Rebuild.
Keep Reading
Hispanic Evangelism Conference to equip leaders with both Spanish and English sessions
The Hispanic Evangelism Team of Texas Baptists will host the Hispanic Evangelism Conference at First Baptist Church of Corpus Christi on Nov. 8-9. The event will begin at 7 p.m. on Nov. 8 and conclude at 2 p.m. on Nov. 9.
Keep Reading
Texas Baptists Hispanic Leadership Conference to train and equip leaders to be moldable for Christ
Texas Baptists Hispanic Ministries will host its sixth-annual Hispanic Leadership Conference at Dallas Baptist University (DBU) from Oct. 25-26.
Keep Reading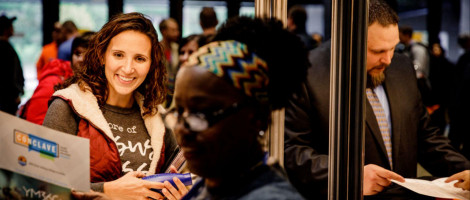 Upcoming Conclave conference seeks to promote collaboration between family ministries in churches
Conclave, a one-stop conference for various family ministries hosted by Texas Baptists Great Commission Team, will take place Oct. 14-16 at First Baptist Richardson.
Keep Reading
National Preaching Conference to Celebrate Voice of the African American Pulpit
Baylor University's George W. Truett Theological Seminary and the Kyle Lake Center for Effective Preaching, in partnership with Texas Baptists African American Ministries, will host the National African American Preaching Conference on Sept. 24-26.
Keep Reading
Page 2 of 7