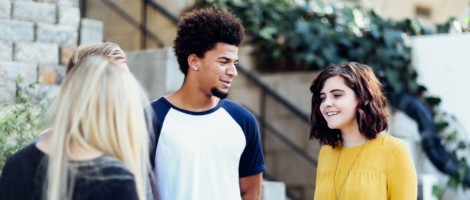 Leadership Texas Baptists provides an opportunity to learn, network and grow
A few weeks ago, I was asked by a friend if they should apply for the Leadership Texas Baptists program and I said "Absolutely! There is so much to learn from this program!"
Keep Reading
Texas Baptists welcomes Katie Frugé as Hunger and Care Ministries Specialist
Katie Frugé has joined the Texas Baptists Christian Life Commission (CLC) team as the Hunger and Care Ministries Specialist.
Keep Reading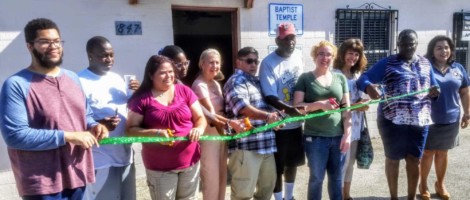 Reaching people on the margins
San Antonio Clubhouse is the newest member of the Baptist Temple Campus family of churches and service organizations that meet the spiritual and physical needs of our community.
Keep Reading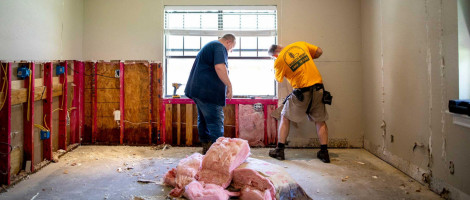 Churches and TBM join together to serve SE Texas communities impacted by flooding
Texas Baptists churches have joined together with Texas Baptist Men (TBM) to respond to flooding from Tropical Depression Imelda which impacted Southeast Texas on Sept. 19.
Keep Reading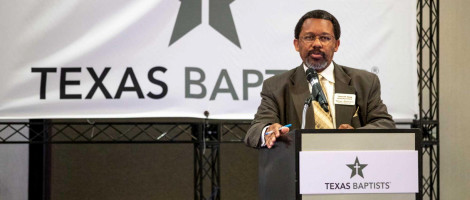 Executive Board approves proposed 2020 budget, elects new officers at September meeting
During the September meeting of the Baptist General Convention of Texas Executive Board, directors elected officers, approved the 2020 proposed budget, received an update on disaster relief efforts in Southeast Texas, and recognized the ministry of outgoing Associate Executive Director Steve Vernon.
Keep Reading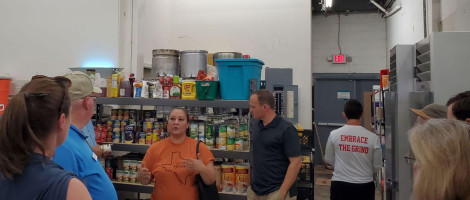 Northwest and Michigan church leaders visit Texas to see opportunities for partnership
Representatives from the Northwest Baptist Convention and the Baptist State Convention of Michigan traveled to McAllen, TX, Sept. 5-7, to learn about potential partnerships with Texas Baptists River Ministry.
Keep Reading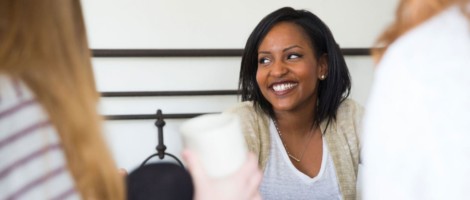 Leadership Texas Baptists builds purposeful relationships and Kingdom leadership
The Cohort recharged me in ministry, helped me grow in my leadership, and gave me lifelong friends.
Keep Reading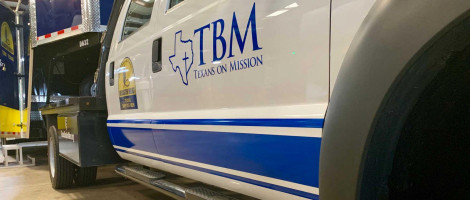 TBM activates teams to respond to flooding in Southeast Texas
TBM will respond to catastrophic flooding in Southeast Texas as a result of Tropical Depression Imelda. Two feeding teams have been activated and as many as 10 mud out units could be activated to clean out flooded homes.
Keep Reading
National Preaching Conference to Celebrate Voice of the African American Pulpit
Baylor University's George W. Truett Theological Seminary and the Kyle Lake Center for Effective Preaching, in partnership with Texas Baptists African American Ministries, will host the National African American Preaching Conference on Sept. 24-26.
Keep Reading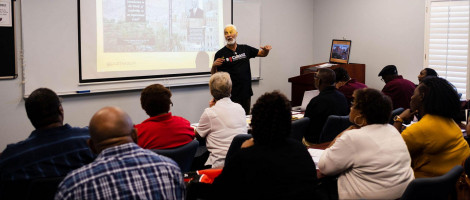 ReCharge Conference offers tools and training to church leaders
"If we begin to pour ourselves into people, old or young, imagine what 200 people at a ReCharge Conference could do if it only took 12 to turn the world upside down."
Keep Reading
Page 1 of 2