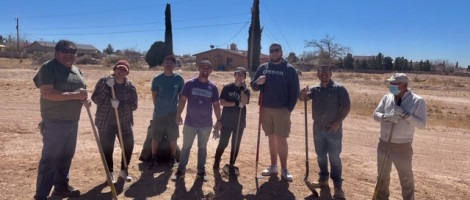 Reach21 encourages BSM students to minister in their own neighborhoods
"The connections they have made with local ministries and local churches has been amazing."

Keep Reading
Where God's children gathered and were called to go
From Feb. 14-16, Go Now Missions hosted Discovery Weekend, a retreat designed to give student missionaries clarity on where they are being called to serve.
Keep Reading
Unexpected connections through Go Now Border Blessings trip
It gave me such a clear and beautiful image of how Jesus bridged the gap between us and our Father.
Keep Reading
Hearts receptive to the Gospel in East Asia
The student asked 'how can I believe this if my environment never taught me about it, not even my family?'
Keep Reading
Go Now Missions trip leads to new campus ministry at Aggie BSM
An active Baptist Student Ministry (BSM) member and leader on her campus, Aquino felt drawn to missions in Mexico City so she could develop her understanding of a culture that is also found on her campus.
Keep Reading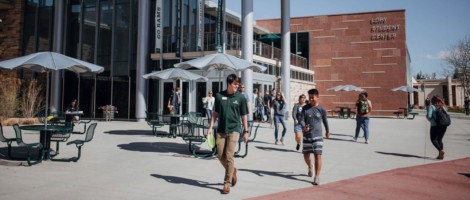 One student's Go Now Missions journey to Colorado
In the fall of 2018, Tarleton State University senior Garrett Kirchner felt God begin to call him to college ministry. With his graduation nearing in December of that year, Kirchner prayed that God would show him where to go and how to get there.
Keep Reading
Go Now Missions: Finding old connections in a new city
Three students have a closer connection to our missions team than we ever thought possible.
Keep Reading
How Go Now Missions Orientation prepared me to serve
My experience at Go Now Missions Orientation was life-changing. I thought I knew how everything was going to go, but when I allowed myself to learn and grow I walked away with so many tools and knowledge that I didn't even know was out there.
Keep Reading
When I truly go home
I have been raised with this American and Texan Pride and I will always have a strong sentiment towards my heavily American and Texan roots. However, when I came back to Texas 2 weeks ago, it did not feel completely like home, and it still doesn't, even though Texas has been my home my entire life. People say this feeling is common and it's because you leave a piece of your heart on the mission field (as corny as it sounds, it's true).
Keep Reading
The road to surrendering
One night before worship, I asked for the Lord to reveal something to me, whether it be the message or just a word that stood out. One song that we sang was "At the Cross."
Keep Reading
Page 2 of 15