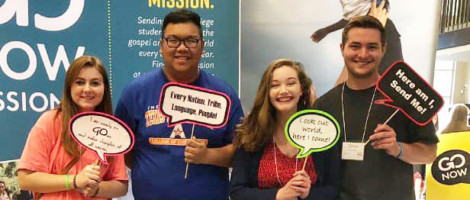 How Discovery Weekend lives up to its name
God calls us to go where we are needed most, where our gifts and passions are strong. It may not be where we expected or planned but God knows that we will do great work there.
Keep Reading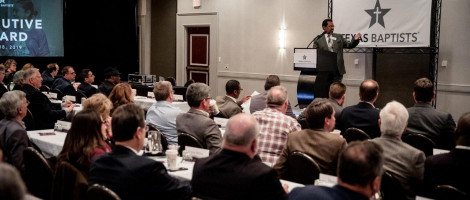 Executive board renews commitment to sexual abuse prevention training for churches
During the February meeting of the Executive Board, members voted to approve the allocation of $100,000 from the J.K. Wadley Endowment Fund to continue providing to churches sexual abuse prevention training and resources through a relationship with MinistrySafe. Executive Director David Hardage addressed the recent reports on sexual abuse in Southern Baptist churches.
Keep Reading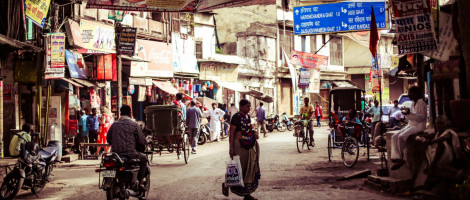 MAP Stories: Many come to faith during Ramadan in South Asia
Texas Baptists, Brazil Baptists, and local churches in South Asia are partnering together to support indigenous missionaries in South Asia.
Keep Reading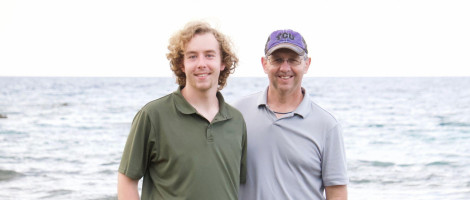 Medical Missions Together: a Father and a Son
What is it like to go to a Caribbean island, not for tourism, but for the sake of the Gospel of Jesus Christ? How would you serve? What needs do they have?
Keep Reading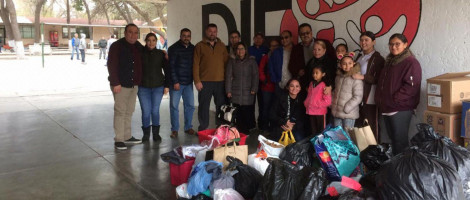 River Ministry assisting influx of migrants in Piedras Negras
A recent influx of 1,800 Central American migrants into the community of Piedras Negras, Mexico, has caused Texas Baptists River Ministry missionaries to spring into action.
Keep Reading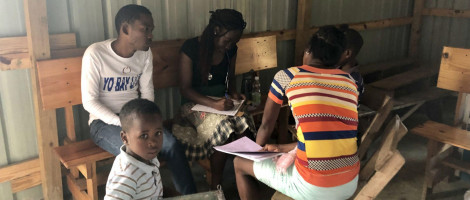 Experiencing humility while serving others in Haiti
It was encouraging to know that God is there working in people's hearts.
Keep Reading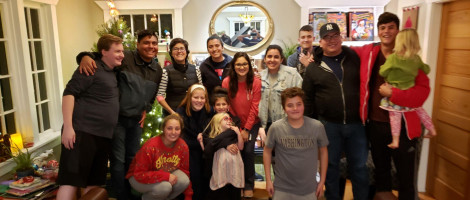 Building relationships in Tacoma
I had the honor of doing mission work in Tacoma, WA. We were able to work with Discovery Church. It was such an amazing experience because there were many opportunities to share about Christ everywhere we went.
Keep Reading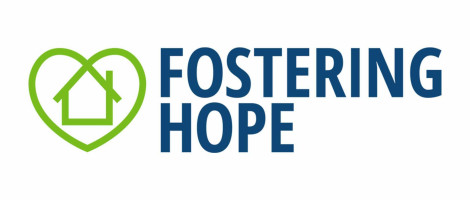 Answering the call – Amarillo ministry provides resources for fostering families
By Abby Hopkins
A young, single woman decided last year to answer a calling on her heart she felt since a young age. She decided to become a foster parent. This "yes" brought four placements and many struggles over the course of eight short months. To ease the stresses and anxieties, Fostering Hope in Amarillo provided for Shelby's needs.

Fostering Hope is a Texas Baptist Hunger Offering supported ministry that seeks to serve children, families, and foster care agencies by supporting and equipping them to better adjust to new placements and fostering hardships.
"Hunger Offering funds help meet the basic needs of the children who have been taken from their homes and the families who have been enlisted to provide for them," said Trevor Brown, associate pastor at First Baptist Church in Amarillo. Fostering Hope is a ministry of First Baptist.
The church hosted a lunch more than three years ago with the purpose of engaging those who may be interested in foster care and adoption. David and Sydney Rieff, members of the church, felt a call to partner in the work, not through fostering themselves, but by equipping those who do. They launched Fostering Hope for this purpose.
When an agency goes out to place a child with a foster family, Brown said it usually happens quickly and unexpectedly, and the families are not always equipped. Fostering Hope's Care Closet has everything the family may need, including furniture, clothes, toys, diapers, and more.
Keep Reading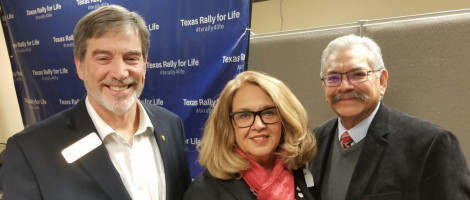 Encouraged by pro-life events in D.C. and Austin
by Gus Reyes on February 1, 2019 in CLC
Two events on two successive weekends have encouraged me. In mid-January, I witnessed busloads of people streaming into Washington, D.C., for the annual March for Life. One week later, I listened to thousands of people cheer during Austin's Rally for Life.

Both events attracted large numbers of students and young adults. There's an enormous concern evidenced by the thousands of students lifting up the importance and value of life.
A message can be gleaned from this -- pro-life supporters are not going away. And more and more pro-lifers understand that it is not just about abortion; we want to promote the value of human life from conception to natural death.
Children before birth are among the most vulnerable among us, but many women who are carrying these children are in vulnerable positions, as well. We need broad cultural understanding, support systems, and legal frameworks within which we promote the health of all children and their mothers.
In speaking at the Austin event, I noted that Texas Baptists believe every person is created in the image of God and, therefore, deserves our respect and honor from conception.
After reading Psalms 139:13-16 in both English and Spanish, I called for all Texans to work together in . . .
Keep Reading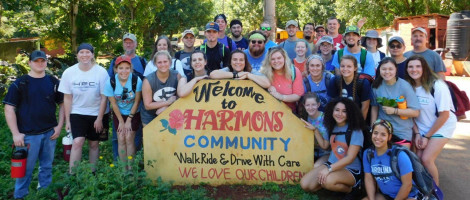 Surrounded by love and hope in Jamaica
Standing in the midst of the Harmons, Jamaica, I felt as though I was surrounded.
Keep Reading